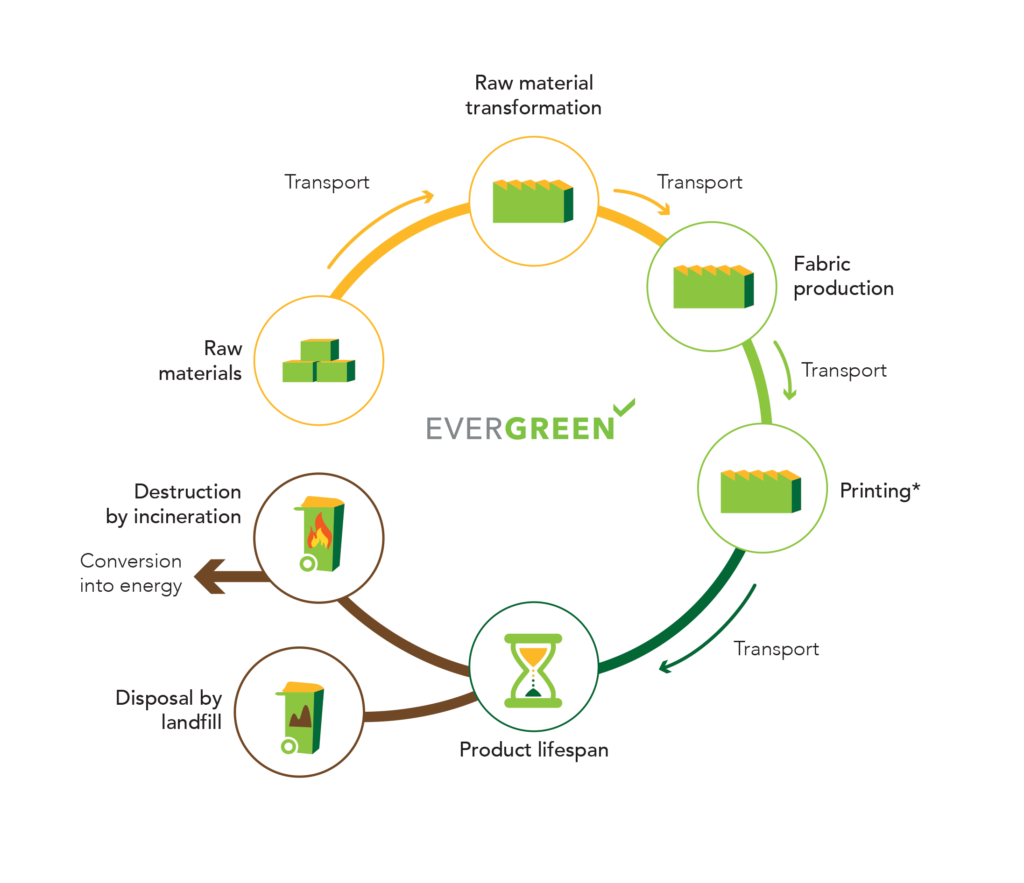 The EverGreen Fabrics collection was created in 2003 by Saint Clair Textiles, demonstrating the company's active commitment to respecting people and the environment.
EverGreen products are designed for digital printing, meeting the very specific needs of two demanding markets: marketing communications and decorative wall coverings.
3 reasons to choose EverGreen Fabrics
Ecological advantages 
Our textiles are manufactured to be ecologically friendly and to reduce the environmental impact of all our production processes throughout the product lifecycle.
EverGreen Fabrics are made from a polyester base with a water-based coating. They are certified PVC free, phtalate free, formaldehyde free.
The environmental features of EverGreen Fabrics have been validated by LCA complying with ISO 14 040 – 14 044 standards.
Respecting human health
EverGreen Fabrics do not release any toxic or carcinogenic components and do not emit any VOCs (Volatile Organic Compounds). Their non-toxic characteristics and concern for the protection of human health are recognized with the award of the certifications.
Aesthetic and technical advantages
EverGreen Fabrics all benefit from a satin-matte finish, which enhances printed colors and contrasts, without creating shine.
These products are perfect for all indoor applications.